Sherin Shaaban, MD, PhD, FACMG
University of Utah/ ARUP labs
Salt Lake City, Utah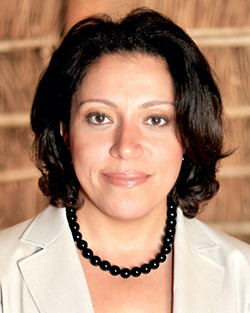 Dr. Sherin Shaaban is an assistant professor at the Department of Pathology of Utah University School of Medicine, USA. She is also the medical director of molecular genetics and genomics and the director of pharmacogenomics at ARUP laboratories. Dr. Shaaban is board-certified by the American Board of Medical Genetics and Genomics and a fellow of the American college of Medical Genetics.
Dr. Shaaban graduated from the School of Medicine (Mansoura University, Egypt) where she also finished a Master of Sciences. She then obtained her doctorate from the Graduate School of Medicine, Dentistry and Pharmaceutical Sciences at Okayama University in Japan. She was then recruited by Harvard School of Medicine and Boston children's Hospital (Boston, USA) to continue her post-doctoral studies in strabismus genetics for several years first authoring publications in many of the top leading ophthalmology and genetics scientific journals. She went on to finish a clinical fellowship at the department of genetics and genomics at Icahn School of Medicine at Mount Sinai (NY, USA).
Dr. Shaaban's interests include clinical genetics and genomics, rare disease diagnosis, genetics education and pharmacogenomics.