David Rimm, MD-PhD
Yale University School of Medicine
New Haven, Connecticut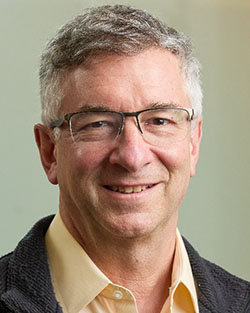 Dr. David Rimm is the Anthony N. Brady Professor of Pathology in the Departments of Pathology and Medicine (Oncology) at the Yale University School of Medicine. He is the Director of Yale Pathology Tissue Services and the Lab for Quantitative Diagnostics in Anatomic Pathology. He completed an MD-PhD at Johns Hopkins University Medical School followed by a Pathology Residency at Yale and a Cytopathology Fellowship at the Medical College of Virginia.
His research lab group focuses on quantitative pathology using the AQUA® technology invented in his lab, and other quantitative methods, with projects related to predicting response and resistance to both targeted and immune- therapy in cancer. His lab is involved in the use of new high-plex methods including digital spatial profiling (NanoString) for new biomarker discovery. He is also interested in translation of assays to the clinic and standardization of those assays for CLIA labs. The work is supported by grants from the NIH, BCRF, and sponsored research agreements from biopharma.
He also serves on the CAP Immunohistochemistry committee and multiple scientific advisory boards for biotech and pharma. He is an author of over 450 peer-reviewed papers and 8 patents.